THE STORY
---
Cath Oates – The winemaker
I made the first Oates Ends in 2000, fresh out of Uni, in the shed on the farm using grapes from the ends of the rows that the machine harvester missed, hence the name. It was a whole family affair and the single barrel was shared with our friends. Fast forward almost two decades and after a rewarding international winemaking career I decided it was time to return home and focus on making wines from Wilagri that really captured the essence of this special vineyard.
My winemaking style concentrates on capturing the incredible perfume and elegance that this vineyard gives. I protect and enhance this by keeping winemaking intervention to a minimum and handling the wine as little as possible in the winery. I harvest the ripe grapes as early as I can to retain natural acidity and let oak play a supporting, rather than lead, role. I hope you enjoy drinking them as much as I have bringing them to life.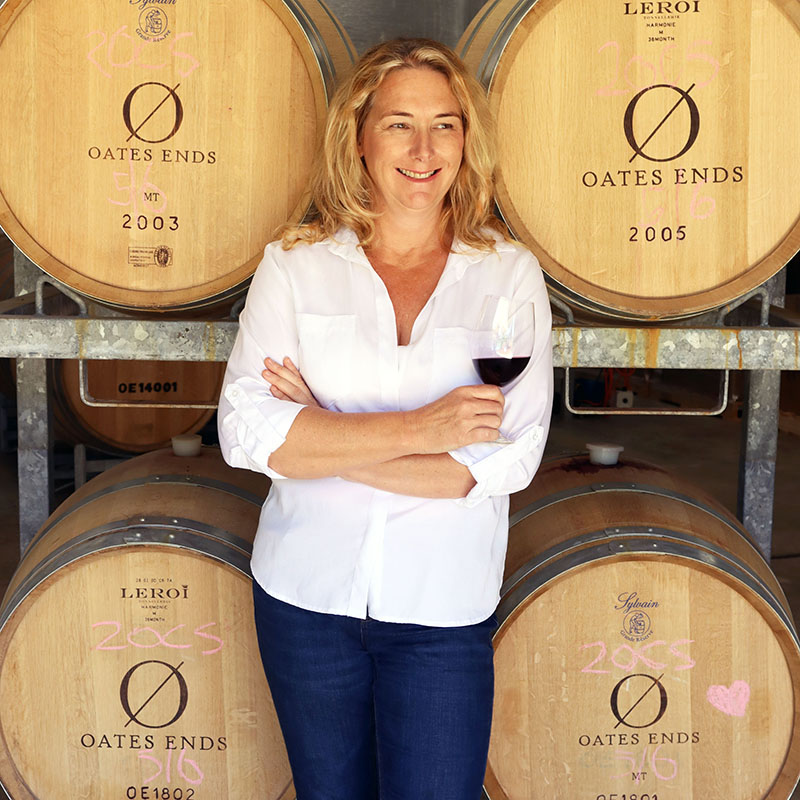 ---

Russ Oates – The grapegrower
Russ became involved in vineyards after a stint working with a local vineyard contractor in the 1990s. He soon decided to go out on his own and started his successful vineyard management business, looking after some of Margaret River's premium vineyards.
All of this knowledge has been put into the Wilagri vineyard, supplying fruit to some top Cabernet producers in the region and now capturing it in the Oates Ends wines. I love working with Russ, although at times the sibling rivalry comes to a head and I know it's time to get out the vineyard for a while.
His philosophy is a great combination of a pragmatic farming approach and the getting the best out of Wilagri, all tempered with a keen sense of protecting the environment he works in, and where he and his young family live.
---
Wilagri

Stu and Sue Oates have been farming in the area since they met and married in 1966, with Stu from many generations of South West farming stock.
The Wilagri vineyard was first planted in 1999, growing Cabernet Sauvignon, Tempranillo, Chardonnay, Semillon and Sauvignon blanc on complex loam soils over deep well draining gravels, producing fine, elegantly structured wines.
Careful management and hand harvesting allow for the selection of perfectly ripe and clean fruit to make our wines.
We focus on keeping intervention to a minimum in the vineyard, before the fruit even makes it to the winery. Great wines are grown in the vineyard, not made in the winery and we apply this philosophy to how Wilagri is managed each growing season.
---

Sustainable Philiosophy
I'm passionate about sustainability and it is embedded into everything I do at Oates Ends, from the vineyard to the packaging I use. I am committed to leaving this ancient land in a better state than I received it.
In the vineyard we use such innovative techniques as sheep, they are big part of the move to avoid the use of any herbicides in the vineyard and are also used for leaf plucking to increase air flow and grape health, without the use of tractors or sprays.

Oates Ends and Wilagri Vineyard are both members of Sustainable Winegrowing Australia (SWA) and are working towards accreditation in 2021. SWA is Australia's national program for grape growers and winemakers to demonstrate and continuously improve their sustainability in the vineyard and winery through the environmental, social and economic aspects of their business.

.
---