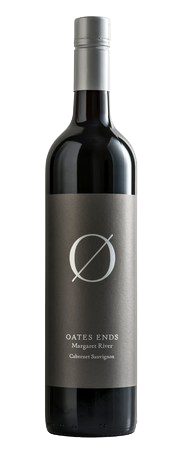 2017 Oates Ends Cabernet Sauvignon
The 2017 Cabernet Sauvignon displays the characteristics so typical of Wilagri vineyard, with highly aromatic mulberry, raspberry and cassis aromas. On the palate the vibrant, crisp redcurrant and blackberry flavours are seamlessly wrapped in the fine, tight tannins with added complexity and body from lightly toasted French oak, well integrated from extended barrel maturation.
Ken Gargett – The Wine Pilot. 95/100. "From a top vintage in Margaret River (what year isn't?), and again from the Wilyabrup sub-region, this is my pick of the current wines (as was an older release of their cabernet sauvignon when I looked at the wines last time). It's wonderful stuff – dry herbs, tobacco leaf, a little chocolate and black fruits. French oak also shines through, but it has integrated seamlessly, and the aromas are intoxicating. The wine is complex, concentrated and shows great length with the fruit intensity maintained on top of balanced, cashmere tannins. It has decades to go, if you can keep your hands off it – love it. After a day's tasting, this was the bottle put aside for dinner." 23/11/2020
Andrew Graham – Australian Wine Review. 18.5/20. "Notch up this Oates Ends Cabernet Sauvignon 2017 as another top shelf Margaret River Cabernet from Cath Oates, just like previous high quality releases. Maybe a little more shy and less grandiose than the 2016 iteration, trading in a little bay leaf and mint over that solid core of dark fruit. Less obvious oak this year, still a cool and sophisticated personality. Mid weight and not forceful, it makes a point with understatement and finesse, the tight palate slowly uncoiling in bottle. Already fine, but the best is yet to come. Best drinking: wait 2-3 and then for 15 years easy." 5/11/2020
Gary Walsh – The Wine Front, Nov 20. 94/100 "I do like a bowl of oats in winter. Classic Margaret River, but with the density and darkness that 2017 seems to have brought to the table. Dark chocolate, black fruit, a smattering of mint and bay leaf, sweet spices too. It's medium-bodied, deep and packed with dark berries, sage leaf perfume, fresh acidity, more of the cocoa powder, fine sooty tannin, and a good long finish. Excellent wine. Likely good with a few more years under its belt too. 2021-2028+"
Ned Goodwin MW. 93/100. "The exalted Wilyabrup gravels impart a chamois waft of tannin to a leafy cabernet, synonymous with a luncheon claret from days of yore, or better, a finessed modern Loire. Full-bodied to be sure, but more medium bodied of feel due to the savoury aura. Red currant, graphite, violet, chilli and pencil shaving notes unwind across a tannic carriage laden with sage, bouquet garni and a swab of green olive. Delicious drinking across the early to mid-term" Mar 2021.
Wine Specs
Varietal
Cabernet Sauvignon
Wine Profile
Winemaker Notes
A warm settled season has made for a deeply fruited Cabernet Sauvignon for immediate enjoyment - Cath Oates.