Our Vineyard
The Wilagri vineyard was first planted in 1999, growing Cabernet Sauvignon, Tempranillo, Semillon and Sauvignon blanc on complex loam soils over deep well draining gravels, producing fine, elegantly structured wines. Careful management and hand harvesting allows for the selection of perfectly ripe and clean fruit to make our wines.
The vineyard is run on sustainable farming principles, with each and every part of the grapegrowing process considered on the basis of the individualilty of the growing season. Russ and his young family live overlooking the vineyard so the maintenance of a healthy vineyard and surrounding environment is key. Sheep are big part of the move to avoid the use of any herbicides in the vineyard as they make great mowers during vine dormancy.
---
WILAGRI VINEYARD
Established 1999.
THE MOWING TEAM
Sheep are an integral part of weed management and vineyard mowing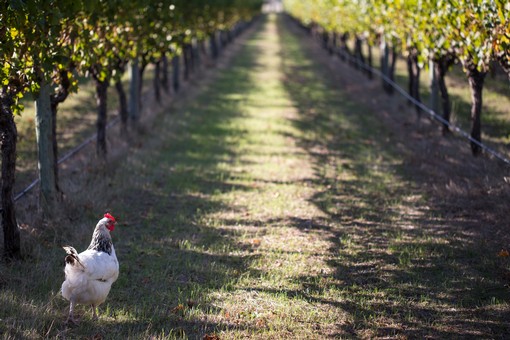 FREE RANGE CHOOKS
All part of a sustainable, healthy farm environment.